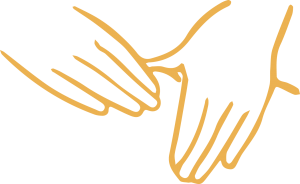 Everyone loves a great massage: it's a safe and effective way to relieve stress and anxiety as well as manage many different medical conditions and injuries, including back and neck pain, headaches, constipation, and discomfort during pregnancy.
But it's not always easy to find a great therapist.
Our Registered Massage Therapists have studied in some of the most intensive programs in the world, completing over 2200 hours of hands-on post-secondary education, and excel in many areas, including deep tissue massage, pregnancy massage, relaxation and stress management, and myo-fascial release. They continue to update their training through ongoing professional development workshops, courses and other training.
Beyond the top quality of our therapists, there's a lot more that sets massage at Full Circle Health Network apart. Our tables are the most comfortable and solid tables in town (trust us, you won't want to leave), our space is warm and inviting, and getting here is easy: we have fast online booking, extended hours, and ample free parking.
A few things to know, if you've never had a massage: all massage therapists have unique treatment styles and specialties, though most appointments will follow a similar structure. If at any time you'd like to adjust the pressure or have any questions about the treatment, please speak up – everyone's body is unique.
Registered Massage Therapy
| | |
| --- | --- |
| 30-minute Massage | $65 |
| 45-minute Massage | $85 |
| 60-minute Massage | $105 |
| 75-minute Massage | $135 |
| 90-minute Massage | $155 |
| 120-minute Massage | $200 |
Pregnancy Massage and Ashiatsu Massage available as well!
HST is included in all prices. No gratuities are accepted.
All pricing reflects 2020 rates.
Coming soon!
Please check back.

The best massage place ever. I will not replace it for any other place. Service is highly professional, most relaxing and extra clean. Highly recommend.
We are happy to answer your questions!