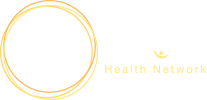 AUTHENTIC

"We will empower you to find the path that frees you to live your best life."
Book Your Appointment Here
READY TO FEEL BETTER
but not sure where to begin?
Complete our 3 minute questionnaire and we'll provide you with a personalized and detailed wellness action plan!
.
A FULL CIRCLE HEALTH NETWORK
All paths lead to you.
Navigating the world of complementary health services can be daunting. That is why we have assembled a team of specialists who will meet you where you are – and take you where you want to go. We know there is more than one route to wellness, and there is more than one way to find it. When you step into our circle, you can count on continuous care that starts and ends with you.
Take charge of your health!
There's nothing we like better than teaching our clients how to feel their best (and sneaking in a few good deals along the way). We've curated a package for every new patient or anyone new to our integrative therapies and unique, collaborative approach. This way, you'll know about us and feel like part of the family even before you walk through our doors for your first appointment!
.
Body | Mind | Spirit
No matter what brings you here, you can rest assured that you'll be well taken care of. Our services are designed to attend to every aspect of your well being for truly holistic, completely individualized, care. Not sure where to start? Free information calls is a great place to start and are available with most practitioners.
Not
Not sure where to start?
Free information calls is a great place to start and are available with most practitioners.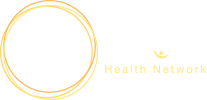 Our Philosophy
We're proud of the expertise that flows through our practice and the sincere compassion that underpins our team.
Our space radiates warmth because we believe that people matter – you matter, our therapists matter, our community matters. We do our best to make feeling great simple and easy, from our grounded sensibility right down to our 
online booking option
, extended hours, and ample free parking.
We are more than a collection of affiliated practitioners.
We are a team of professionals with one vision: to empower our clients to find freedom in health. We have a deep appreciation for the complexity of the human body, and know that every client's path to wellness is unique.
Geneviève Zizzo
MOMSc, Honours BSc, RMT

Geneviève is continually amazed by the body's natural ability to heal itself. It's that sense of excitement that has driven her long and varied career in natural healthcare – and that still drives her in her work as a Manual Osteopathic Practitioner and Clinic Owner at Full Circle Health Network. She loves being able to think through anatomy and come up with treatments that really "fit" her clients and she is happiest when she has empowered clients to take charge of their own health.
Geneviève opened the original Full Circle Health Network in 2010, which then offered Registered Massage Therapy and later, Classical Osteopathy.  In 2014, Full Circle Health Network expanded and opened up in the beautiful Woolen Mill building into a much larger and more elegant space – it was the best move she ever could have made! Since then, Full Circle Health Network has continued to expand its services, attracting some of the best practitioners in Kingston working in the field of complementary healthcare.
Geneviève holds a Masters in Osteopathic Manipulative Sciences and an Honours Bachelor of Science in Health Studies and Gerontology from the University of Waterloo. She has a 2200-hour Massage Therapy Diploma from the Canadian College of Massage and Hydrotherapy, where she pursued additional training in pre- and post-natal massage care, including high-risk pregnancy care. Clinical experience includes work at the Women's College Hospital in Toronto, ON, where she provided massage in the antenatal and postpartum units. She has taught Clinical Massage Therapy at Trillium College, and previously worked as a fitness instructor specialist (Can-Fit-Pro), "Varsity" Athletic Trainer, and Ergonomic Contractor and Health & Safety Specialist.
Lesley Spada
MScOT, OT Reg.(Ont.)

Book an appointment with Lesley!
Lesley truly believes in the importance of having a high quality of life and loves seeing her clients be able to realize that quality through occupational therapy!
Over the past 15 years Lesley has worked collaboratively with each and every one of her clients helping them find the tools and resources they need to achieve their goals all the while fostering a warm, empathetic, and supportive environment. Her training, experience, and passion lies in providing treatment to clients suffering from concussions, depression, anxiety, cognitive impairment, chronic pain, chronic illness or injury; as well as those clients adjusting to a significant life change. Lesley approaches her practice using a client-centred holistic approach to care.  Each treatment plan is individualized based on her clients' needs and is focused on empowering her clients to overcome their physical, cognitive, motivational, or emotional barriers with practical solutions.
Prior to her career as an Occupational Therapist, Lesley was a competitive swimmer at Penn State University where she obtained her undergraduate degree in Kinesiology.  She establishes a balanced approach to life by engaging in an active lifestyle outside of work and prioritizing quality time with her family and friends. Lesley is a Registered Occupational Therapist in good standing with the College of Occupational Therapists of Ontario (COTO).  She obtained her Master's of Science in Occupational Therapy from the University of Toronto (2003).
Samantha Turcotte
Practice Manager

Samantha's approach to holistic wellness has been embedded in her every day life, beginning with her background in nursing and long-term care. Sam had sought out alternative holistic care for her own healing, and soon embodied the philosophy that there is more than one path to wellness. She found that her values coincided with those at Full Circle Health Network, while appreciating how holistic wellness emphasizes the importance of one's body, mind and spirit.
Samantha grew up in Kingston, attending both St. Lawrence College and Queen's University. She has continued to appreciate how Kingston has cherished being a small town, and loves to give back to it.
Sam works alongside her team to help implement the  philosophy that there is more than one path to wellness, all while continuing to further her knowledge and teach those on the benefits of holistic wellness.
In her free time, you can find Sam at the hockey rink coaching a varsity team or playing a game herself! Her love for sports and the outdoors is unconditional, much like her love for holistic wellness.
Adrienne Schmitke
Registered Massage Therapist

Adrienne comes to the clinic with a passion for health care and well-being.
Adrienne holds a Bachelor's degree in Health Studies from Queen's University, with a focus on the physical and social determinants of health. She then received her 2200-hour Massage Therapy Diploma from Canadian College of Massage and Hydrotherapy, with a hospital specialization. She is a member in good standing with the College of Massage Therapists of Ontario, as well as the Registered Massage Therapists' Association of Ontario.
Adrienne focuses her practice on getting to the 'why' of dysfunction. She has a strong interested in fascial pain and compensatory chains in the body. One should expect to leave their treatment with homework exercises to make lasting changes! Adrienne has a varied practice which includes perinatal massage, as well as treating acute, chronic, and myofascial pain conditions. She offers Cupping Therapy to decrease fascial adhesions and pain.
Adrienne has experience in the high risk pregnancy unit at Sunnybrook Hospital in Toronto, ON. Her clinical placements with the University Health Network in Toronto, ON allowed her to bring relief to those in a variety of hospital settings. For community outreach, she has worked at Jessie's House, a shelter for young pregnant mothers, Mount Sinai hospital, as well as various events within her community.
When Adrienne is not in the clinic, she can usually be found out at the barn riding her horses, hiking with her dogs, eating sush
i or enjoying a good book.
Anna-Mieke Little, RMT, BA Physical and Health Education
Registered Massage Therapist

Anna-mieke (Mieke) received her first RMT treatment at the age of ten, and immediately began massaging friends and family! Her love and craft of massage has been cultivated through studying at Sutherland-Chan School of Massage Therapy, and working in clinics around Toronto and Kingston. Prior to massage, Mieke studied Physical & Health Education at Queen's University.
Mieke's approach to massage therapy is strongly intuitive, however, she integrates anatomy, clinical findings, and therapeutic exercise into treatment. In her training and career, Mieke has worked with a variety of clients; ranging from those who are pregnant, surviving cancer, elderly, athletes, living with MS, weekend warriors and desk workers. She gets excited when someone comes in who has never had a massage before. Mieke understands a massage treatment to be a rich experience, from which each person will reap the benefits!
In her free time, Mieke enjoys being active in the outdoors. She's been known to jump on a plane with a one-way ticket, slackline in the park, and sing while riding her bike around town. She hopes to guide each client in an individual way, through learning about the body and its unabating healing ability.
Kate Rooney
MSW, RSW

Kate believes people start to heal the moment they begin to feel heard, and welcomes you to share your concerns in a comfortable, non-judgemental space. She knows it's a privilege to be able to bear witness to someone's story when they may not have had the chance to tell it before. Providing encouragement and walking alongside you during your journey of personal growth, counselling can provide an outlet to explore complex emotions with gentle guidance.
Kate recently graduated with a Master's degree in Social Work from McGill University with a specialization in health and social care, and holds a Bachelor of Arts degree in Psychology from the University of New Brunswick. Passionate about helping clients create and achieve their goals, Kate works from a solution focused perspective, integrating aspects of cognitive and behavioural evidence based practices to create personalized care plans.  She has specialized in person-centered practices to care, and understands the role individualized care plays in the healing process. Since recently relocating from New Brunswick with her rescue cat, Sasha, Kate looks forward to helping others reach their full potential in her new community.
Sean Quigley
R.Ac., FABORM
Registered Acupuncturist

Focus: Chronic and Acute Pain Management, Men's and Women's Reproductive Health, Pregnancy Support, Stress Relief
"Whether you are in pain, need support for reproductive health or require treatment during pregnancy, I have the skills, education and experience to help."
As a registered acupuncturist in Ontario, Sean graduated from the respected International College of Traditional Chinese Medicine of Vancouver, is a fellow of ABORM (American Board of Oriental Reproductive Medicine), and a member of The Society for Acupoint Injection Therapy. He has mentored with pioneers in the field of Chinese medicine and reproductive health  – Dr. Spence Pentland, Dr. Harris Fisher, and Dr. Erin Flynn – and he is an associate of Yinstill Reproductive Wellness in Vancouver.
Sean is incredibly passionate about the power of acupuncture to get people healthy and keep them healthy. He believes that traditional and modern medicine should complement each other to best serve the patient.
Over thousands of treatments and whenever possible, Sean uses evidence-based protocols to assist people for conditions including:
Pain management for: shoulder and neck pain/dysfunction, sciatica, lower back/flank pain, pelvic pain, knee pain, sports injury, repetitive strain injury, painful menstruation, interstitial cystitis, headaches/migraines, carpal tunnel syndrome, plantar fasciitis, tendonitis
Reproductive Health for women: Fertility, pregnancy, IVF preparation and support, PCOS, endometriosis, painful period, heavy menstruation, unexplained infertility, recurrent pregnancy loss, advanced maternal age
Reproductive Health for men: Fertility, low sperm count, sperm health, IVF preparation and support, prostatitis, CPPS, ED, premature ejaculation
Pregnancy: Fatigue, morning sickness, threatened miscarriage, pelvic pain, back pain, labour preparation, labour induction, high blood pressure
Stress and Mental Health: Insomnia, rumination, anxiety, stress, irritability/anger, addiction support, PTSD
As well as completing postgraduate acupuncture studies in pain management, sports medicine and reproductive health, he has additional degrees from the University of Toronto and University of British Columbia in history and education.
When not in the clinic Sean loves spending time with his wife and two daughters, gardening, playing music or immersing himself in nature and exploring all the amazing things that Kingston and the Thousand Islands have to offer.
Angela Vanderwees
Registered Psychotherapist (Qualifying)
Graduate Student

Angie is a graduate student in counselling and a Registered Psychotherapist (Qualifying) with the College of Registered Psychotherapists of Ontario.  Angie previously obtained a Bachelor of Arts in Psychology from Queen's University, and afterwards spent ten years working in education and small business management before life experience and her own personal therapy caused her to re-evaluate her goals and she was inspired to embark on a career in helping others.  Her recent experience includes extensive volunteer work with the Military Family Resource Centre, facilitating an Anxiety Support Group with the Canadian Mental Health Association, and being a Crisis Responder with Kids Help Phone.  Angie holds student memberships with the Canadian Counselling and Psychotherapy Association and the World Professional Association for Transgender Health.
Angie is passionate about positive approaches to therapy that highlight strengths and solutions over problems.  Whether you are struggling with a mental illness, feel that life isn't as happy and fulfilling as it could be, or you want to improve the relationship with your partner or family, Angie can help!  Angie is excited to offer services to individuals, and will be looking to work with couples, and/or families as part of her psychotherapy training in the near future. All services will be offered at a reduced rate.
Victoria Mokriy
BScHK, MScPT

Victoria Mokriy has been practicing physiotherapy since 2009. She is passionate about restoring previous function and quality of life. After completing her Master's of Physical Therapy at Queen's University, Victoria practiced in Ottawa in several sports medicine clinics. Her initial practice focused on orthopedics/manual therapy, acupuncture/dry needling and post-concussion management. Beginning practice in Kingston in 2014, her treatment expanded to include vertigo and dizziness rehabilitation, temperomandibular (TMJ or jaw) dysfunction, and functional movement assessments/treatment.
Victoria's approach to client care is to conduct a thorough assessment that allows for treatment plans individualized to the patient's needs. She believes that with the correct tools and direction, the human body is able to achieve wonderful things! Her goal is to ensure that you regain as close to normal function as possible. She has found in the past that her clients are most successful when a consistent plan of care is created by herself and the client. Victoria knows that physiotherapy works, if you're willing to work at it!
Victoria holds an undergraduate degree from the University of Ottawa, and a Master's in Physical Therapy from Queen's University, and has maintained a practicing licence with the College of Physiotherapists of Ontario. She spends her free time with her family, including her husband and young daughter. She also enjoys running, strength training and playing soccer.
Julia Mallon
Marketing, Advertising and Communications Assistant

Julia has always been amazed by the wonders of social media, and how it can bring attention of global topics to the fingertips of those in a small town. She grew up in Kingston and was enlightened by how her parent's small business centered social media as a tool to connect their business with Kingstonians. From that, she knew that the social media and marketing industry was for her.
Prior to social media, Julia is studying History at Queen's University and is currently obtaining her Bachelor's of Arts and Science Undergraduate Degree.
Julia grew up surrounded by holistic care, as she was taught its importance from a young age. She truly believes that there is more than one path to wellness, and has viewed herself how different forms of wellness impact individual's lives differently. She admired how Full Circle Health Network embodied this philosophy which coincides with her views on wellness. She is a true advocate for wellness and found that Full Circle Health Network was the perfect fit that connected her love for wellness and passion for social media together.
In her free time, Julia enjoys writing. You can find her cuddled up to a good book, or writing one of her own! She is known to always be snapping a good Instagram pic of her cat, Sally (only on her good side that is).
Julia hopes to further her knowledge on the integration of social media and holistic wellness, and better understand how a public platform can create an impact on individual's lives from all across the city.
Kelly Funchion
OMP, M.OMSc., B.Sc. Kin

Kelly has been working in physical rehabilitation for over twelve years. She graduated with a Bachelor of Science in Kinesiology from the University of Waterloo in 2005. She started her career as a Kinesiologist and Exercise Therapist at a Multidisciplinary Physiotherapy Clinic, giving her extensive patient care experience with a vast patient population, including acute and chronic injuries, work conditioning, vestibular, chronic pain and cancer patients, motor vehicle accident and work place injuries.
Kelly believes there is always room for improvement when it comes to health and quality of life. With a passion for helping people and healing, and looking to find a new way of doing so, Kelly discovered Osteopathy. She attended the Canadian Academy of Osteopathy, graduating with her Masters in Practice of
Manual Osteopathic Sciences in November 2017. She has put to practice her manual skills since 2015 and loves that Osteopathy offers an all-natural, holistic approach, improving health and function by restoring motion through the body. With a background in rehabilitative exercise, she can also provide functional home
exercises.
When she is not treating patients, you can find Kelly on a volleyball court, walking her dog Ruby or enjoying the outdoors.
Clarisse Mancion, M.OMSc
Manual Osteopathic Practitioner

Clarisse graduated with a master's degree (Hons) from the European School of Osteopathy (ESO) in the United Kingdom. She is **French** but lived in India for most of her life which sparked her interest in alternative health therapies. Through osteopathy, Clarisse's fascination for the human body continues to grow alongside her passion for helping people find their way back to health and wellbeing.
With her holistic approach and attention to detail, Clarisse works together as a team with her patients to improve their mobility and vitality. Her belief that each patient is unique is reflected in the way she tailors her treatment plans using a range of osteopathic techniques such as structural, functional and cranio-sacral, to best suit their needs. She enjoys treating people of all ages and has a particular interest in the field of women's health.
Aside from Osteopathy, Clarisse enjoys spending time in nature, traveling, playing the guitar, running, exploring her artistic skills and cooking wholesome meals .**She looks forward to welcoming you at FCHN in English or in French!**
Emilie Beaulieu
BSc., ND.

Book an Appointment with Dr. Emilie
It was as a component of her honours degree in Nutritional and Nutraceutical Sciences at the University of Guelph that Emilie first had the opportunity to shadow a Naturopathic Doctor. From this point on, her interest in the power of preventative medicine took hold, and she continued searching for knowledge on how to promote and nurture the foundations of human health. Emilie then completed a 4-year program at the Canadian College of Naturopathic Medicine in Toronto, and became a board certified Naturopathic Doctor.
Emilie is a member in good standing with the College of Naturopaths of Ontario. Although she operates a general practice, Emilie has a special interest in both nutrition and sports medicine, born and nurtured during her long history as a competitive gymnast and gymnastics coach, involvement that has spanned the last 18 years, and continues today. Emilie is excited to return to her hometown to share the benefits of holistic healing with the community, while promoting in her patients a sense of involvement and agency in their own health.
Catherine Barber
BFA, MLis

Catherine is new to Kingston. She recently relocated from Montreal, where she enjoyed working with physicians and patients at St. Mary's Hospital, as well as students and faculty at Concordia University.
Catherine holds a Bachelor of Fine Arts degree in Art History from Concordia University and a Masters in Library and Information Studies from McGill University.
In her spare time, she enjoys travelling, practicing yoga and meditation, reading and going for walks with her husband and dog, O'Malley.
Preparing for motherhood is a special time requiring special care.
In addition to our regular services, we offer a full complement of pre- and post-natal services specifically designed to support you before, during and after pregnancy. Honour your body and the life it is creating, and give yourself, and your baby, the gift of wellness.
.
Alternative & Holistic Health Service
Osteopathy, Registered Massage Therapy, Physiotherapy, Clinical Counselling, Occupational Therapy, and Wellness Workshops.
.
4 Cataraqui Street, Suite 110, Kingston, ON

Great team of professionals!!! Love the atmosphere and how special they make me feel.

Empathic | Authentic | Empowering