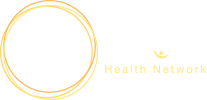 AUTHENTIC

"We will empower you to find the path that frees you to live your best life."
Book Your Appointment Here!
READY TO FEEL BETTER
…but not sure where to begin?
Complete our 3-minute questionnaire and we'll provide you with a personalized and detailed wellness action plan!
A FULL CIRCLE HEALTH NETWORK
All paths lead to you.
Navigating the world of complementary health services can be daunting. That is why we have assembled a team of specialists who will meet you where you are – and take you where you want to go. We know there is more than one route to wellness, and there is more than one way to find it. When you step into our circle, you can count on continuous care that starts and ends with you.
Take charge of your health!
There's nothing we like better than teaching our clients how to feel their best (and sneaking in a few good deals along the way). We've curated a package for every new patient or anyone new to our integrative therapies and unique, collaborative approach. This way, you'll know about us and feel like part of the family even before you walk through our doors for your first appointment!
.
Body | Mind | Spirit
No matter what brings you here, you can rest assured that you'll be well taken care of. Our services are designed to attend to every aspect of your well being for truly holistic, completely individualized, care. Not sure where to start? Free information calls are a great place to start and are available with all of our practitioners.
Not
Not sure where to start?
Free information calls is a great place to start and are available with most practitioners.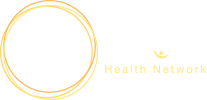 Our Philosophy
We're proud of the expertise that flows through our practice and the sincere compassion that underpins our team.
Our space radiates warmth because we believe that people matter – you matter, our practitioners matter, and our community matters. We do our best to make feeling great simple and easy, from our grounded sensibility right down to our online booking option, extended hours, and ample free parking.
We are more than a collection of affiliated practitioners.
We are a team of professionals with one vision: to empower our clients to find freedom in health. We have a deep appreciation for the complexity of the human body, and know that every client's path to wellness is unique.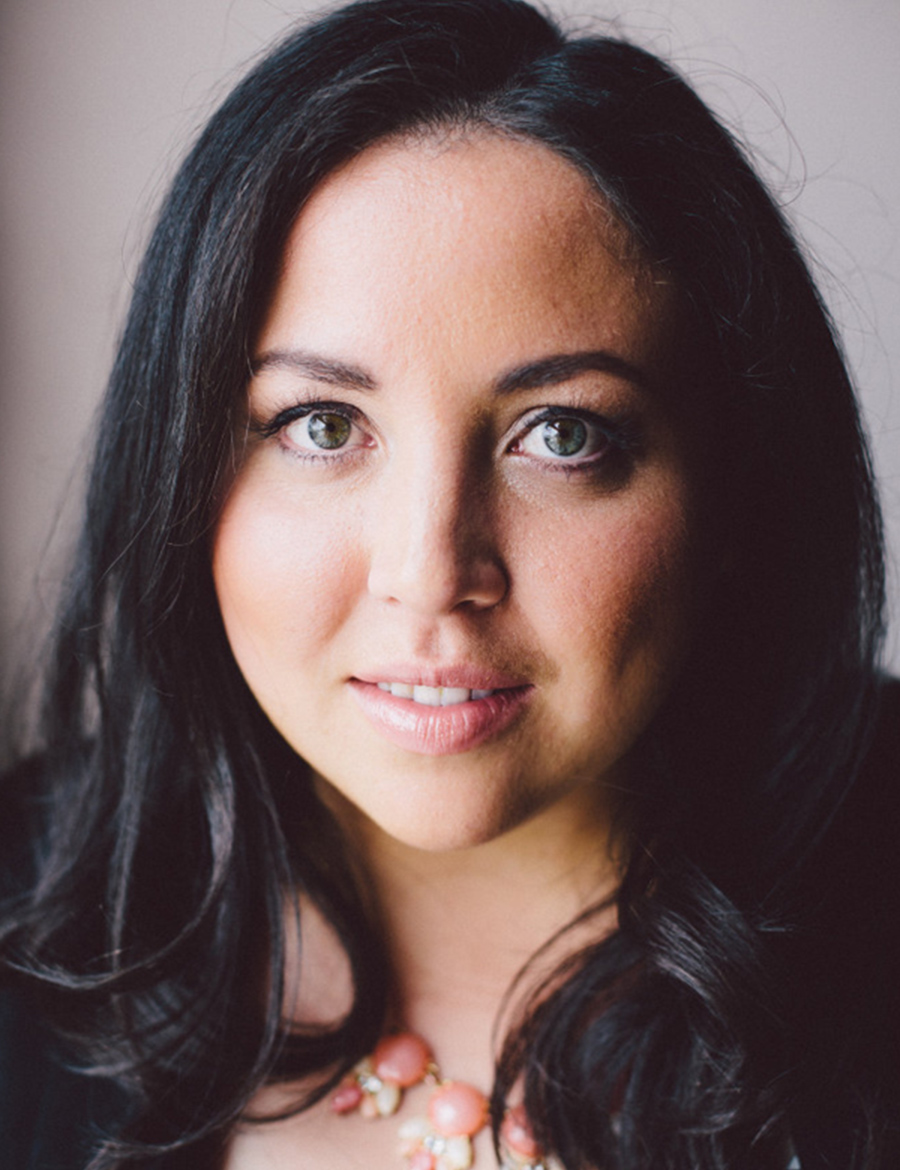 GENEVIÈVE ZIZZO
Manual Osteopathic Practitioner, Clinic Owner
M.OMSc., Honours B.Sc., RMT
Speciality:
Pre-and Post-Natal
Geneviève is fluent in French and English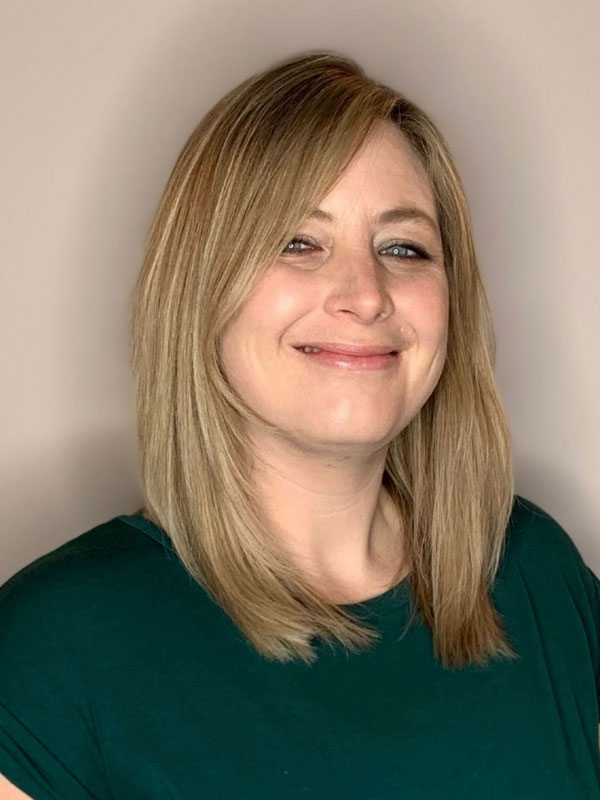 KELLY FUNCHION
Manual Osteopathic Practitioner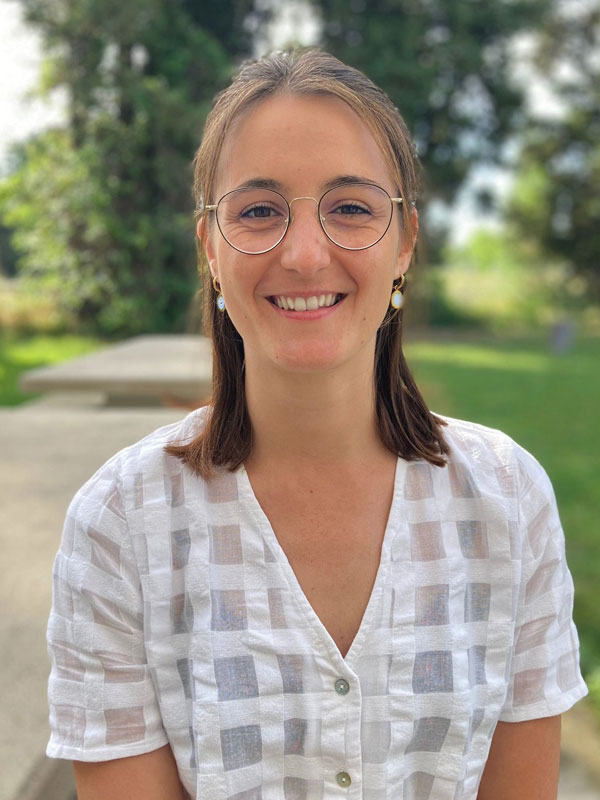 EMMA TRANIER
Manual Osteopathic Practitioner
M.OMSc.
Emma is fluent in English, French, and Spanish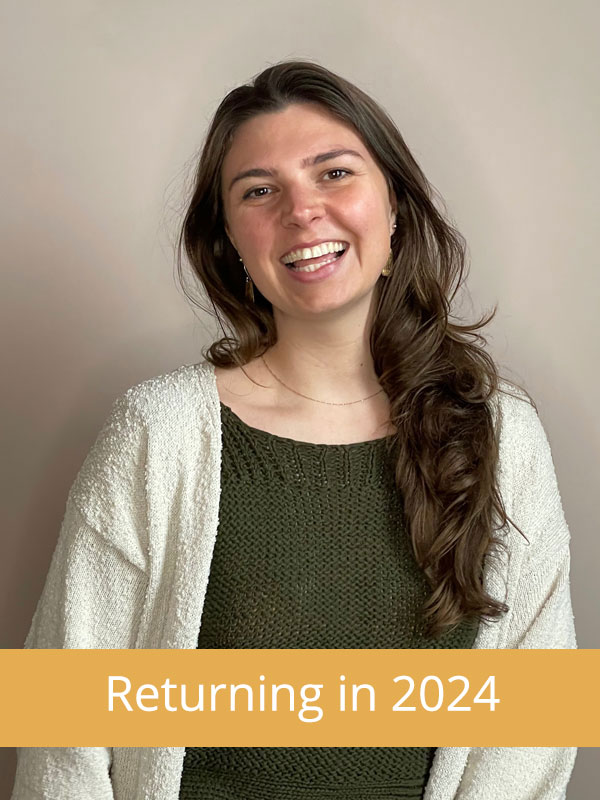 Carolyn Vignola
Acupuncturist
R.Ac.
Carolyn is fluent in French and English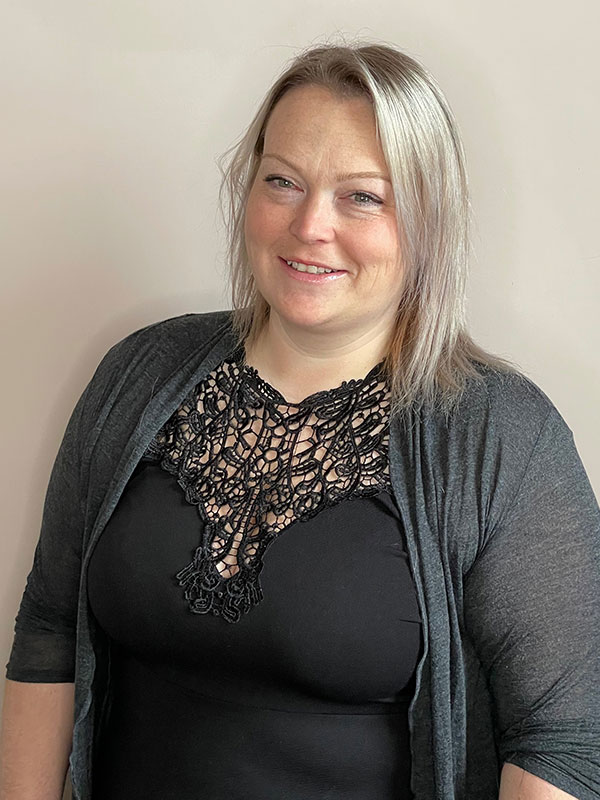 SAMANTHA TURCOTTE
Practice Manager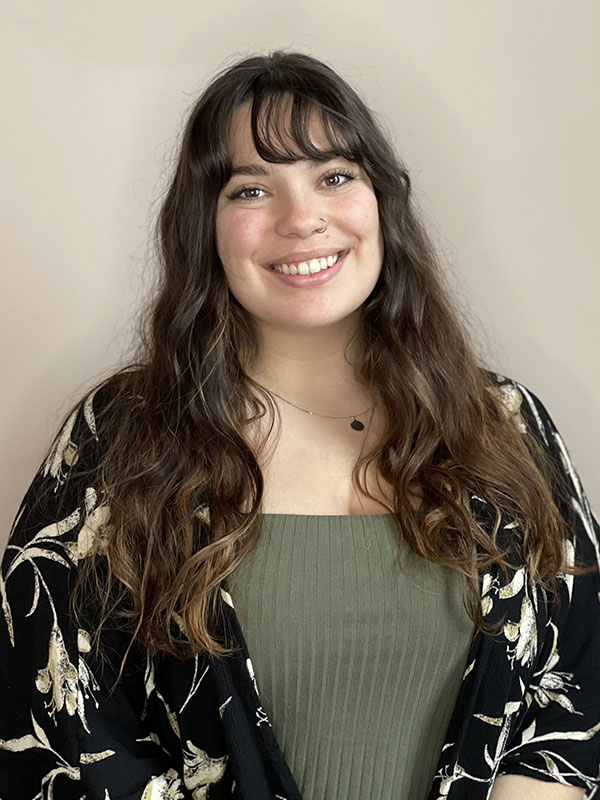 Sasha Parrell
Lead Administrative and Marketing Assistant
Are you the motivated professional we're looking for?
We have exciting positions available now!
SASHA PARRELL
Lead Administrative & Marketing Assistant
Sasha grew up teaching herself every new social media platform as they came out. Born into a military family, Sasha was accustomed to moving cities every 3.5 years and loved how these social platforms allowed her to stay connected to family and friends regardless of distance. When she was older and realized specializing in social media could be a career, she was sold. Sasha now has an advanced diploma and an honours bachelor's degree in Advertising and Marketing Communications Management from SLC Kingston and TU Dublin-Tallaght, thanks to a bridge program that allowed her to study in Ireland for her final year of school.
In her free time, Sasha loves to travel, see concerts, write for her blog, or curl up and watch a good movie. When she's not working or travelling, you're sure to catch her at home cuddling her cats Seven and Peewee or working on her newest hobby (or hobbies) as a creative outlet.
EMMA TRANIER
Manual Osteopathic Practitioner
M.OMSc
Emma is fluent in English, French, and Spanish.
Emma is from Provence in the south of France. She graduated with a master's degree from the Institut de Formation en Ostéopathie du Grand Avignon (IFO-GA), France. She discovered osteopathy while studying biology in Spain! She subsequently decided to dedicate herself to the field.
She considers the human body as a whole, where the mind isn't separated from the physical body. Empathetic and attentive, she does her absolute best to guide her patients to find their own way to healing. She gladly welcomes all kinds of patients, from infants to the elderly, and offers a personalized treatment for everyone!
Aside from osteopathy, Emma is passionate about yoga and meditation. She spends her free time traveling, hiking, and enjoying life! She looks forward to welcoming you in English, French or Spanish!
SAMANTHA TURCOTTE
Practice Manager
Samantha's approach to holistic wellness has been embedded in her everyday life, beginning with her background in nursing and long-term care. Sam had sought out alternative holistic care for her own healing, and soon embodied the philosophy that there is more than one path to wellness. She found that her values coincided with those at Full Circle Health Network, while appreciating how holistic wellness emphasizes the importance of one's body, mind, and spirit.
Samantha grew up in Kingston, attending both St. Lawrence College and Queen's University. She has continued to appreciate how Kingston has cherished being a small town, and loves to give back. Sam works alongside her team to help implement the philosophy that there is more than one path to wellness, all while continuing to further her knowledge and teach those on the benefits of holistic wellness.
In her free time, you can find Sam at the hockey rink coaching a varsity team or playing a game herself! Her love for sports and the outdoors is unconditional, much like her love for holistic wellness.
Geneviève Zizzo
Manual Osteopathic Practitioner, Clinic Owner
MOMSc, Honours BSc, RMT
Geneviève is fluent in French and English.
Geneviève is continually amazed by the body's natural ability to heal itself. It's that sense of excitement that has driven her long and varied career in natural healthcare – and that still drives her in her work as a Manual Osteopathic Practitioner and Clinic Owner at Full Circle Health Network. She loves being able to think through anatomy and come up with treatments that really "fit" her clients and she is happiest when she has empowered clients to take charge of their own health.
Geneviève opened the original Full Circle Health Network in 2010, which then offered Registered Massage Therapy and later, Classical Osteopathy. In 2014, Full Circle Health Network expanded and opened up in the beautiful Woolen Mill building into a much larger and more elegant space – it was the best move she ever could have made! Since then, Full Circle Health Network has continued to expand its services, attracting some of the best practitioners in Kingston working in the field of complementary healthcare.
Geneviève holds a Masters in Osteopathic Manipulative Sciences and an Honours Bachelor of Science in Health Studies and Gerontology from the University of Waterloo. She has a 2200-hour Massage Therapy Diploma from the Canadian College of Massage and Hydrotherapy, where she pursued additional training in pre- and post-natal massage care, including high-risk pregnancy care. Clinical experience includes work at the Women's College Hospital in Toronto, ON, where she provided massage in the antenatal and postpartum units. She has taught Clinical Massage Therapy at Trillium College, and previously worked as a fitness instructor specialist (Can-Fit-Pro), "Varsity" Athletic Trainer, and Ergonomic Contractor and Health & Safety Specialist.
Kelly Funchion
Manual Osteopathic Practitioner
OMP, M.OMSc., B.Sc. Kin
Kelly has been working in physical rehabilitation for over twelve years. She graduated with a Bachelor of Science in Kinesiology from the University of Waterloo in 2005. She started her career as a Kinesiologist and Exercise Therapist at a Multidisciplinary Physiotherapy Clinic, giving her extensive patient care experience with a vast patient population, including acute and chronic injuries, work conditioning, vestibular, chronic pain and cancer patients, motor vehicle accident and workplace injuries.
Kelly believes there is always room for improvement when it comes to health and quality of life. With a passion for helping people, healing, and looking to find a new way of doing so, Kelly discovered Osteopathy. She attended the Canadian Academy of Osteopathy, graduating with her Masters in Practice of Manual Osteopathic Sciences in November 2017. She has put to practice her manual skills since 2015 and loves that Osteopathy offers an all-natural, holistic approach, improving health and function by restoring motion through the body. With a background in rehabilitative exercise, she can also provide functional home exercises.
When she is not treating patients, you can find Kelly on a volleyball court, walking her dog Ruby or enjoying the outdoors.
Carolyn Vignola – Returning in 2024
Acupuncturist
R.Ac.
Carolyn is fluent in French and English.
Carolyn's upbringing was steeped in holistic medicine. From visits to chiropractors to homeopathic remedies, she understood the value of preventative care. Her career journey started at Ottawa's Cordon Bleu where she studied culinary arts. Although she loved working in the food industry, her path took a different turn and she found herself in beautiful Victoria, BC studying Traditional Chinese Medicine at Pacific Rim College. She graduated in 2020 with a Diploma of Acupuncture.
Her scope ranges greatly. Beyond the treatment of pain, she has a keen interest in emotional support, fertility, pregnancy, and digestive ailments. She understands that the body presents differently every visit, and no two individuals are the same. This is why Carolyn embraces a holistic approach to her treatments: harmonizing mind, body and spirit. Picture a tree. The branches are what manifests on the surface, they're the symptoms. She digs deeper, to the roots. Her approach aims to treat the underlying condition to heal not only what presents but where it started from. Through her own healing journey with acupuncture, she has been inspired by its powerful connectivity; this flows through everything she does. With a clear mind and an open heart, she holds a safe, judgement-free space for every patient.
Outside of the clinic, she loves cooking up a storm of whole and nutritious foods, taking long walks, spending time with loved ones, reading and dancing like nobody's watching!
Preparing for motherhood is a special time requiring special care.
In addition to our regular services, we offer a full complement of pre- and post-natal services specifically designed to support you before, during and after pregnancy. Honour your body and the life it is creating, and give yourself, and your baby, the gift of wellness.
Alternative & Holistic Health Service
Osteopathy and Self-Care services
4 Cataraqui Street, Suite 110, Kingston, ON


Great team of professionals!!! Love the atmosphere and how special they make me feel.

Absolutely beautiful space and wonderful staff.

I have only great things to say about Full Circle Health Network….
They have helped me with my healing process like nobody else…
I recommend them to anyone and everyone!

Empathic | Authentic | Empowering