How does acupuncture work?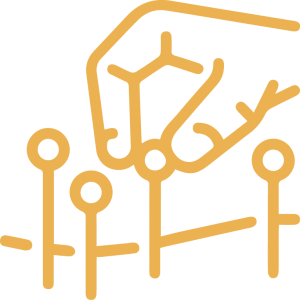 Acupuncture effects every major system of the body, including the circulatory, genitourinary, endocrine, immune systems, cerebral, cardiac and gastrointestinal.
Acupuncture promotes blood flow. Blood contains oxygen, nutrients, immune substances, hormones, analgesics, and anti-inflammatories.

Acupuncture reduces stress. Acupuncture stimulates the release of oxytocin, which regulates the parasympathetic nervous system to promote restoration and healing.

Acupuncture stimulates the body's built-in healing mechanisms. Acupuncture stimulates the body's ability to spontaneously heal injuries to the tissue.

Acupuncture releases natural painkillers. Acupuncture signals to release chemicals such as endorphins, norepinephrine and enkephalin.

Acupuncture relaxes shortened muscles. This releases pressure on joint structures and nerves, promotes blood flow and stimulates healing.
Clinical studies have observed several physiological effects of acupuncture, including increased circulation, decreased inflammation, relief from pain, relief of muscle spasms, and increased T-cell count, which stimulates the immune system. This is why acupuncture works well for so many things from pain to inflammation, immune system regulation, to women's health and fertility, as well as anxiety and depression.
* PLEASE NOTE THAT FCHN CURRENTLY OFFERS ACUPUNCTURE WITH OUR PHYSIOTHERAPIST ONLY AT THIS TIME. WE ARE HAPPY TO REFER YOU TO A TCM TRAINED ACUPUNCTURIST SHOULD YOU BE LOOKING FOR TCM SPECIFIC ACUPUNCTURE
FERTILITY
Studies have shown that acupuncture increases blood flow to the reproductive organs, balances the hormone system, and stimulates the parasympathetic nervous system – all which help to boost fertility.
PREGNANCY
Acupuncture helps to reduce first trimester symptoms including nausea and fatigue – as well as lessening chances of miscarriage and postpartum symptoms. It has also been shown to support good baby positioning before labour, as well as help during labour for recovery, and support primary treatments for high blood pressure or body pain.  
ANXIETY/STRESS/DEPRESSION
Acupuncture acts to down-regulate the sympathetic/fight or flight nervous system, allowing for reduced stress response, less anxiety and better sleep. Acupuncture has been shown to support pharmaceutical options for better results.
PAIN
Acupuncture works in three ways to reduce pain. First, it acts on the nervous system to interrupt the pain signal, also the combination of needles causes the body to release chemicals which act as natural pain killers, and finally by needling muscle knots and spasms we can get the muscles to release and relax.
IS IT SAFE? DOES IT HURT?
Needles inserted during an acupuncture treatment should be painless. Every patient experience is different; patients may experience bruising, bleeding, needle site pain and sensation, or needle fainting. However, these symptoms may be expected (minimal bleeding) and desired (tingle, tight sensation – "de qi response"). Patients should inform the practitioner if any discomfort arises.
IS DRY NEEDLING
THE SAME AS TCM ACUPUNCTURE?
Dry needling is a technique used by Western practitioners such as physiotherapists, chiropractors, and occupational therapists etc. based on strictly body anatomy in opposed to TCM principals. Thin metal needles are inserted in specific muscle trigger points to release tension and pain. Dry needling does not apply any TCM principles nor diagnosis. Hence, dry needling practitioners are not necessarily receiving the same level of training as set out by the standards of our College. In other words, those who practise dry needling might not meet the requirements to use the title of "Registered Acupuncturist" or "Registered Traditional Chinese Medicine Practitioner" in the province of Ontario.
NOTE:
Acupuncture is a regulated profession in Ontario. The College (CTCMPAO) is the governing body established by the government of Ontario, under the Regulated Health Professions Act, 1991 and the Traditional Chinese Medicine Act, 2006.
The law in Ontario requires that every practitioner must be a registered member of the College (CTCMPAO).
Acupuncture
| | |
| --- | --- |
| | |
| Complimentary Information Call  (15min) | $0 |
| Initial Assessment & Treatment (60min) | $140 |
| 45 Minute Acupuncture Follow-up | $100 |
| | |
| Community Acupuncture | $45 |
| Cupping | $75 |
| | |
| | |
| | |
All pricing reflects 2022 rates.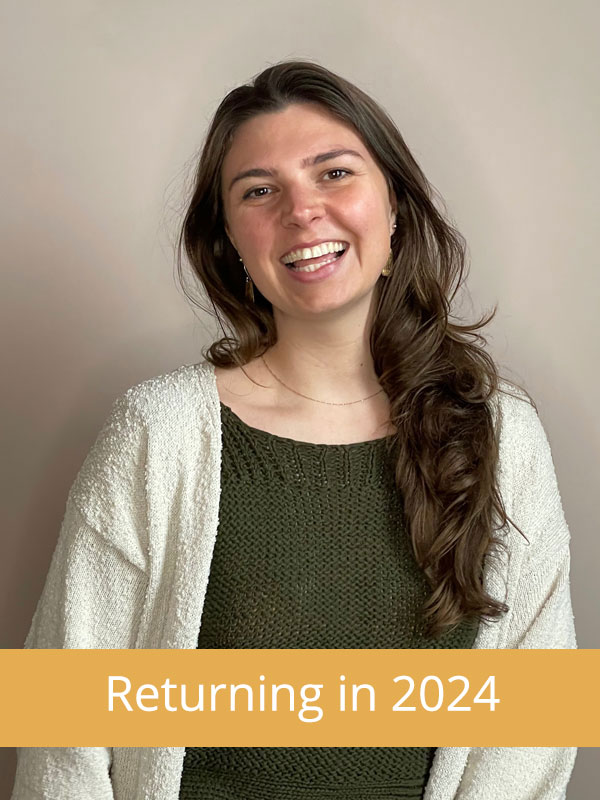 Carolyn Vignola
Acupuncturist
About Carolyn
Carolyn's upbringing was steeped in holistic medicine. From visits to chiropractors to homeopathic remedies, she understood the value of preventative care. Her career journey started at Ottawa's Cordon Bleu where she studied culinary arts. Although she loved working in the food industry, her path took a different turn and she found herself in beautiful Victoria, BC studying Traditional Chinese Medicine at Pacific Rim College. She graduated in 2020 with a Diploma of Acupuncture.
Her scope ranges greatly. Beyond the treatment of pain, she has a keen interest in emotional support, fertility, pregnancy, and digestive ailments. She understands that the body presents differently every visit, and no two individuals are the same. This is why Carolyn embraces a holistic approach to her treatments: harmonizing mind, body and spirit. Picture a tree. The branches are what manifests on the surface, they're the symptoms. She digs deeper, to the roots. Her approach aims to treat the underlying condition to heal not only what presents but where it started from. Through her own healing journey with acupuncture, she has been inspired by its powerful connectivity; this flows through everything she does. With a clear mind and an open heart, she holds a safe, judgement-free space for every patient.
Outside of the clinic, she loves cooking up a storm of whole and nutritious foods, taking long walks, spending time with loved ones, reading and dancing like nobody's watching!
Fully bilingual in French and English.

Testimonial
Absolutely beautiful space and wonderful staff.

We are happy to answer your questions!