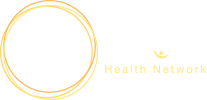 WELLNESS WORKSHOPS

Feel better,
Join a workshop

Wellness Workshops are bite-sized workshops that focus on strengthening women's emotional well-being.
We explore a different topic in either one or two 2-hour sessions with the goal of improving our understanding and gaining at least one new strategy to incorporate into our daily lives. Past topics have included acupuncture, yoga, positive self-talk, dealing with guilt, mental health, mindfulness, meditation as a tool for coping with change.
Mindfulness Based Stress Reduction Program – Register Here!

Saigon Om Training & Workshops – Register Here!

Great staff and services. Easy online booking.

Wonderful and friendly staff, great support and services
We are happy to answer your questions!