What to expect and other Frequiently Asked Questions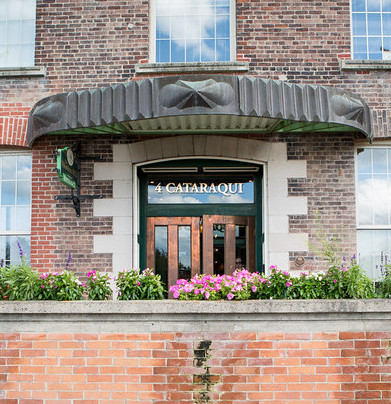 Are there bike racks?
There are several bike racks just left of the East Wing doors. Once through these doors continue until the end of the hall, we are the last suite on the right.
Is there parking?
The Woolen Mill has FREE parking surrounding the entire building.
Is there clear signage?
Unfortunately as the Woolen Mill is a historic building we do not have much signage out front.
Is the clinic accessible via the bus?
Yes, however the nearest bus stops are a 10 minute walk from the Woolen mill. Taking Bus Route #1 is close.
Do you have direct billing?
We do not handle direct billing, however, we can email or print your detailed invoice for ease.
How do you book an appointment?
You can book online via our website, or you can give us a call! We'd love to speak with you!
Are there walking trails along Lake Ontario?
There is a newly renovation accessible walking and bike pathway that run along the lake and directly in behind the building.
What was the Woolen Mills original use?
The Woolen Mill is a 19th-century building, and such structures were built to last. This four-storey red brick building was constructed in 1882 when a group of Kingston businessmen needed a place in which they could produce cloth.
For more history click HERE
FIRST VISIT
to Full Circle Health Network?

We are conveniently located in the beautiful historic Woolen Mill in Downtown Kingston at 4 Cataraqui Street, Suite 110. We have ample free parking surrounding the entire building!
Please use the copper doors on the main Cataraqui Street entrance on the North side of the building (before the River Mill Restaurant).
We are the first Suite on the left, through the double doors. Please remove your shoes and make yourself comfortable. If you have not completed the online intake form please arrive ten minutes prior to your appointment.
If you are arriving after 5:30pm on weekdays or any time during the weekend, please use buzz code 110, as the doors will be locked. To exit the building after 5:30pm the doors will be locked, but not to worry! Simple press the green exit button followed by the accessibility button, to the left of the door and away you go.
For all inquiries please email us at info@fchn.ca or call us at (613) 766-3503.
Start your recovery TODAY!
4 Cataraqui Street, Suite 110, Kingston, ON